Here are pictures of our New Club Uniform and Branded Apparel.
All Club swimmers are required to have a uniform shirt and a swim cap for competition. All other uniform items are optional. For new members joining the club, your first cap is provided free of charge.
Swimmers with the existing uniform do not need to order the new uniform shirt. We are working to fund new uniform tops – stay tuned.
We do not yet have much stock to try on, but please email us at uniforms@kiwiwest.org if you have any questions.
How do I order?
Please download the Order Form and email it back, or return to the pool in the uniform folder.
KS1 – Ladies Polo Uniform Shirt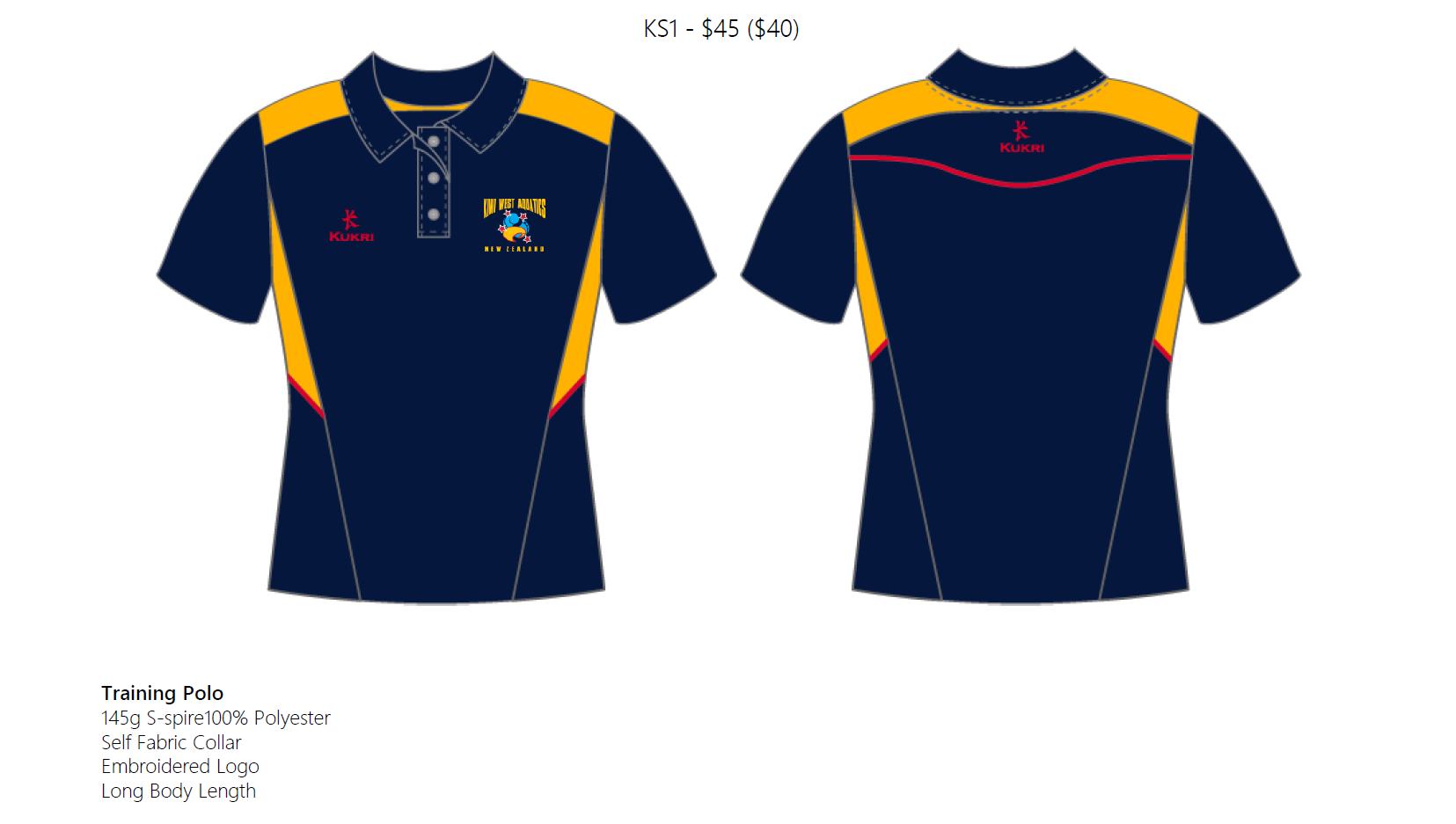 KS2 – Mens Polo Uniform Shirt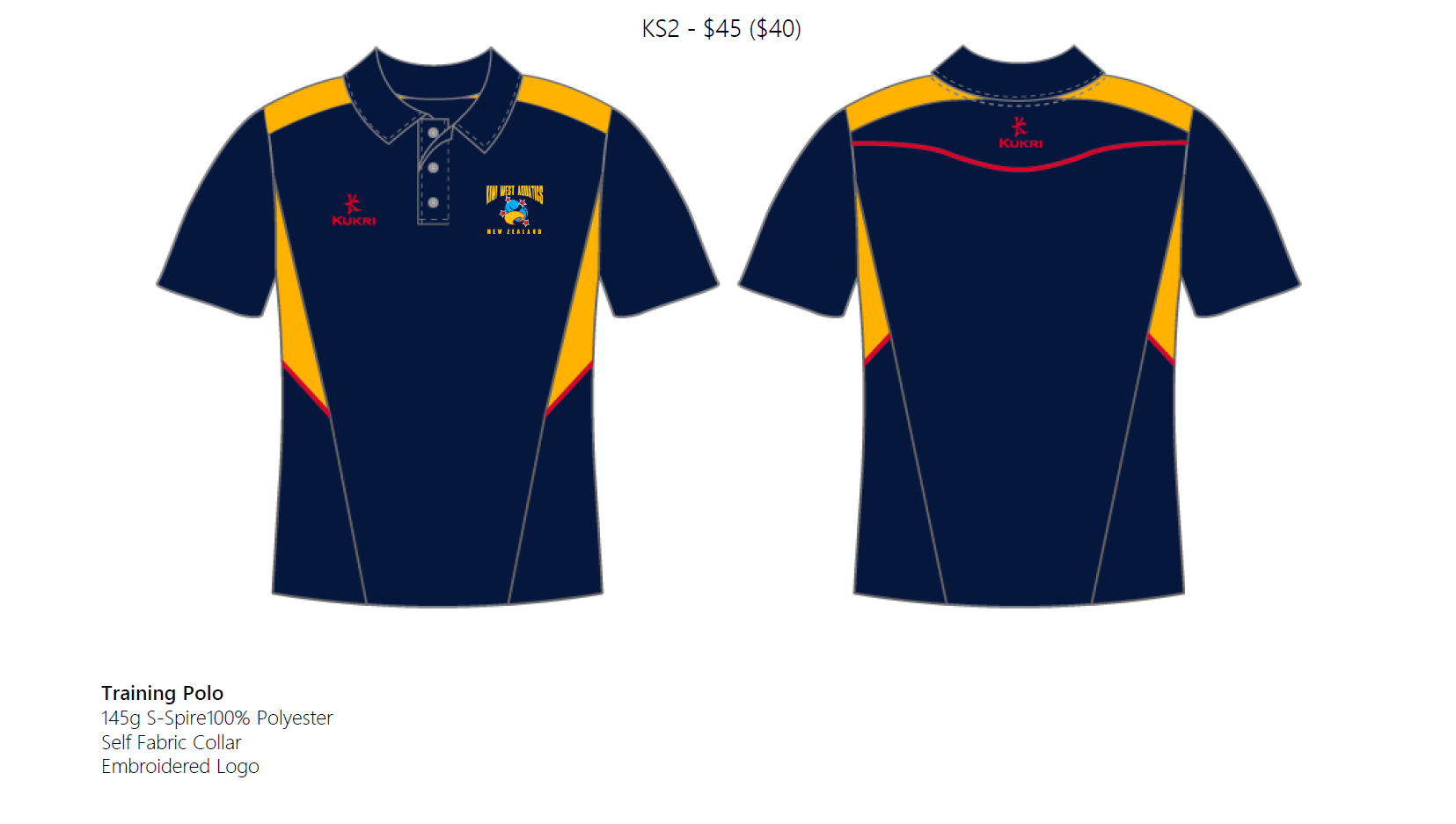 KS3 – Warm up T-Shirt (Ladies) V-Neck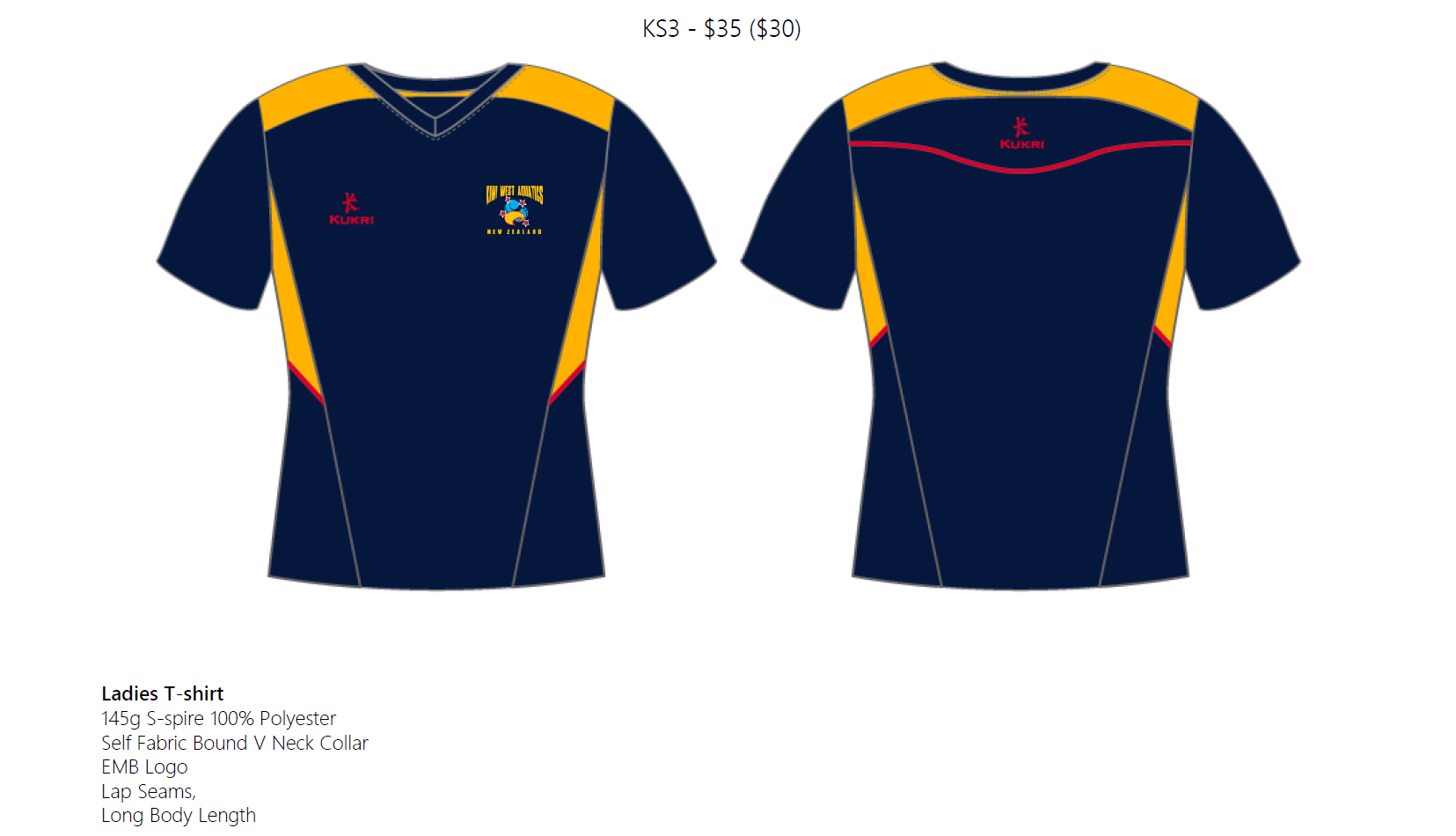 KS4 – Warm up T-Shirt (Mens)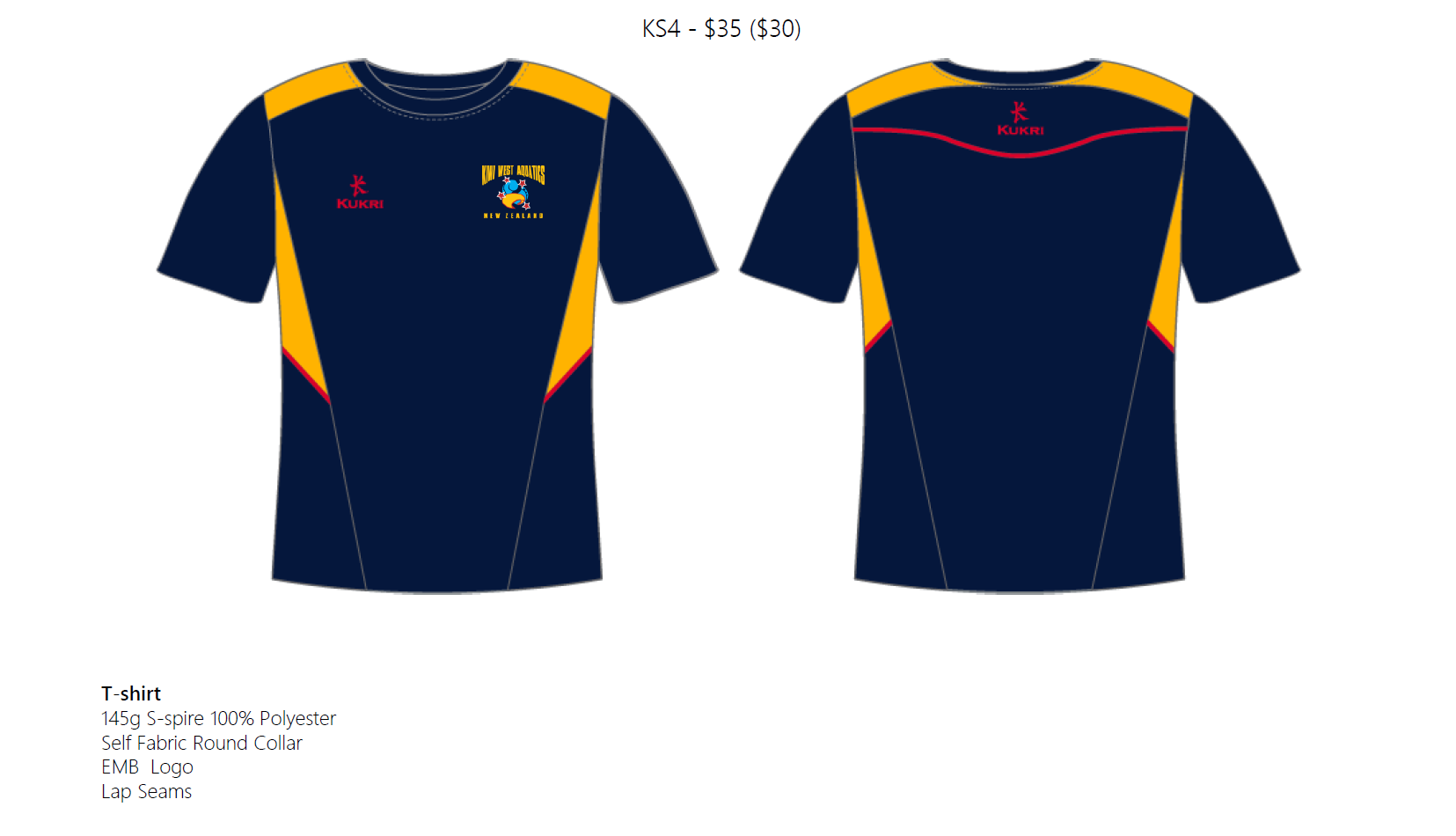 K5 – Training/Gym Vest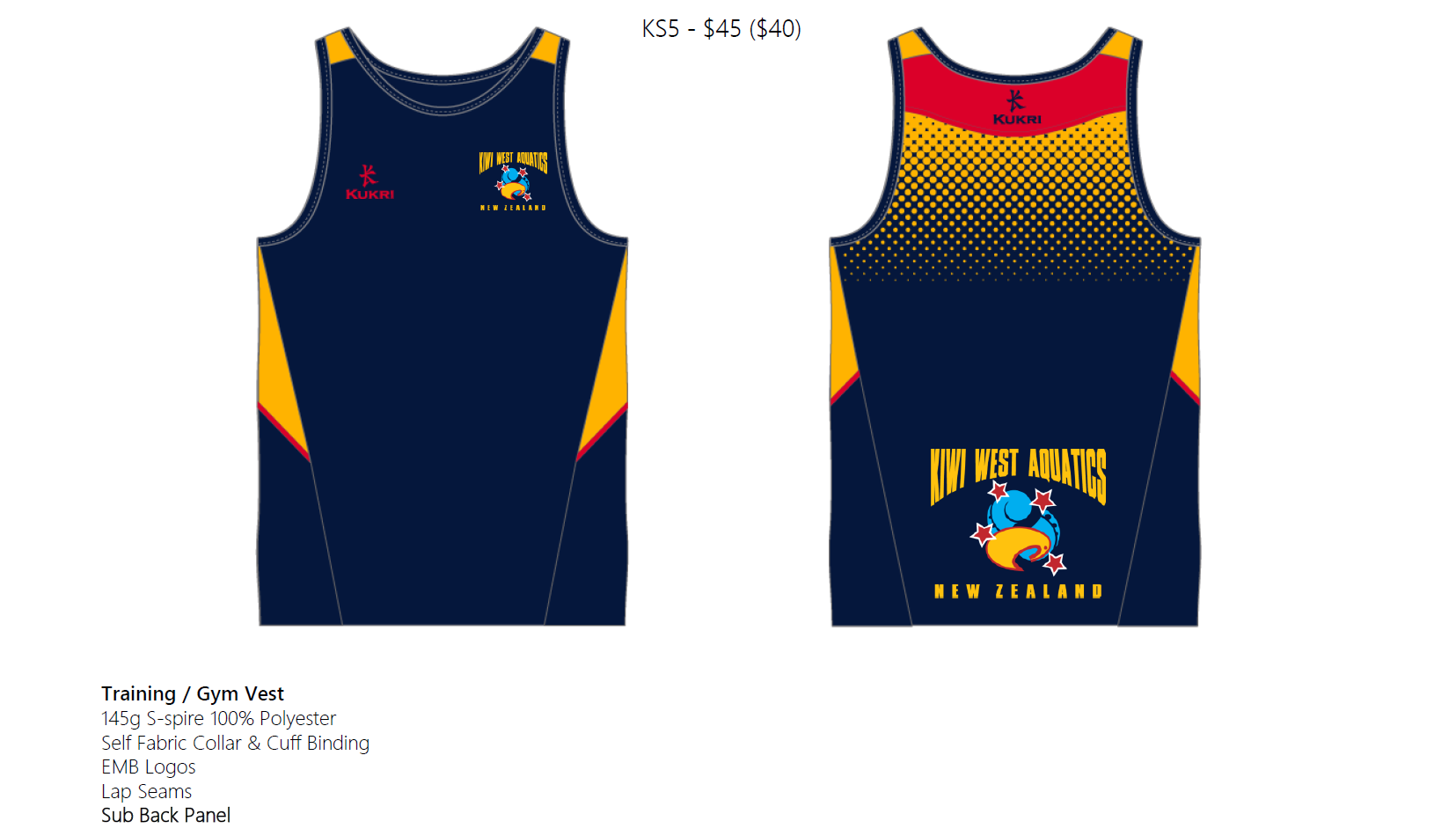 KS6 – Gym Short 1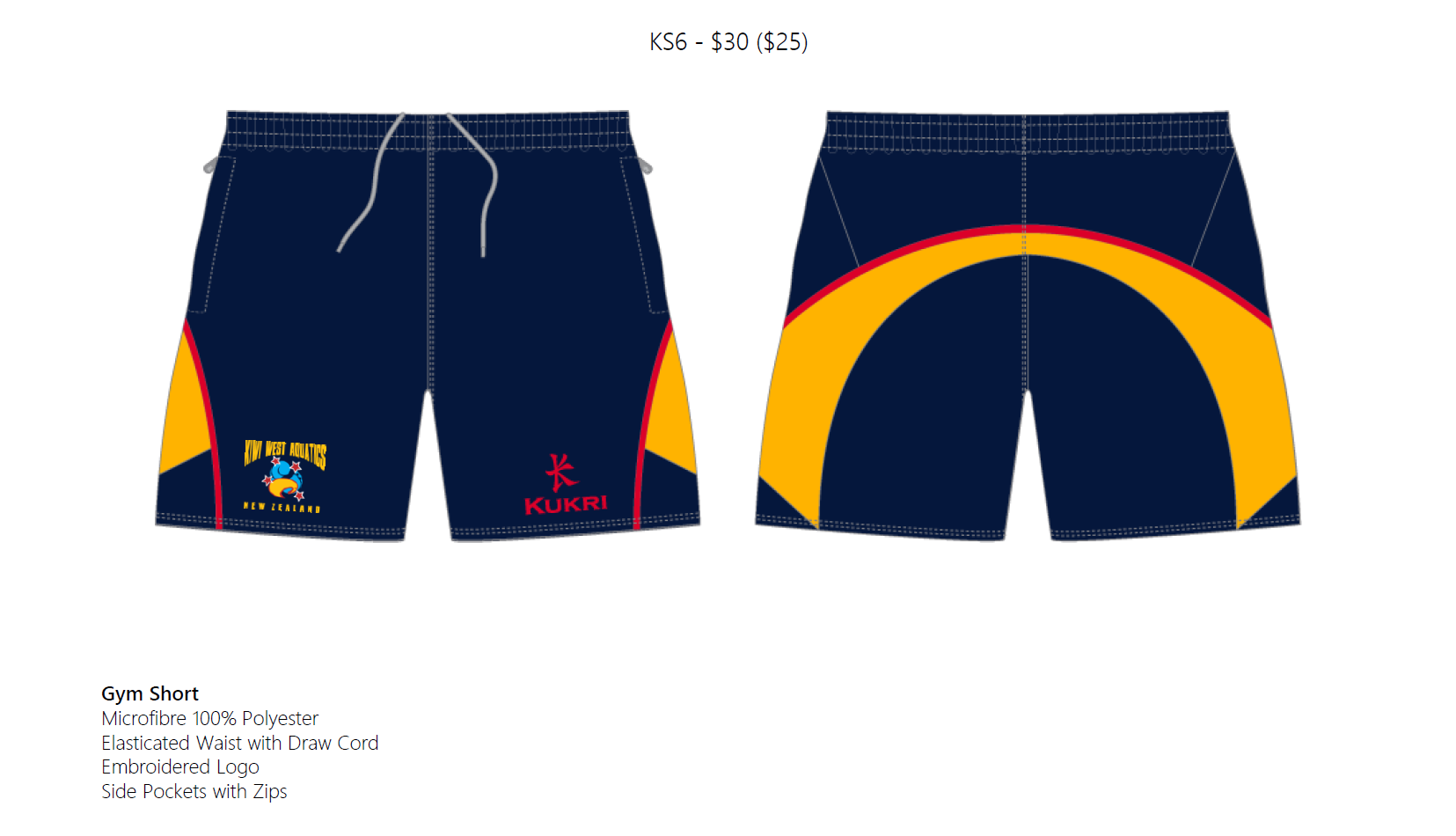 KS6a – Gym Short 2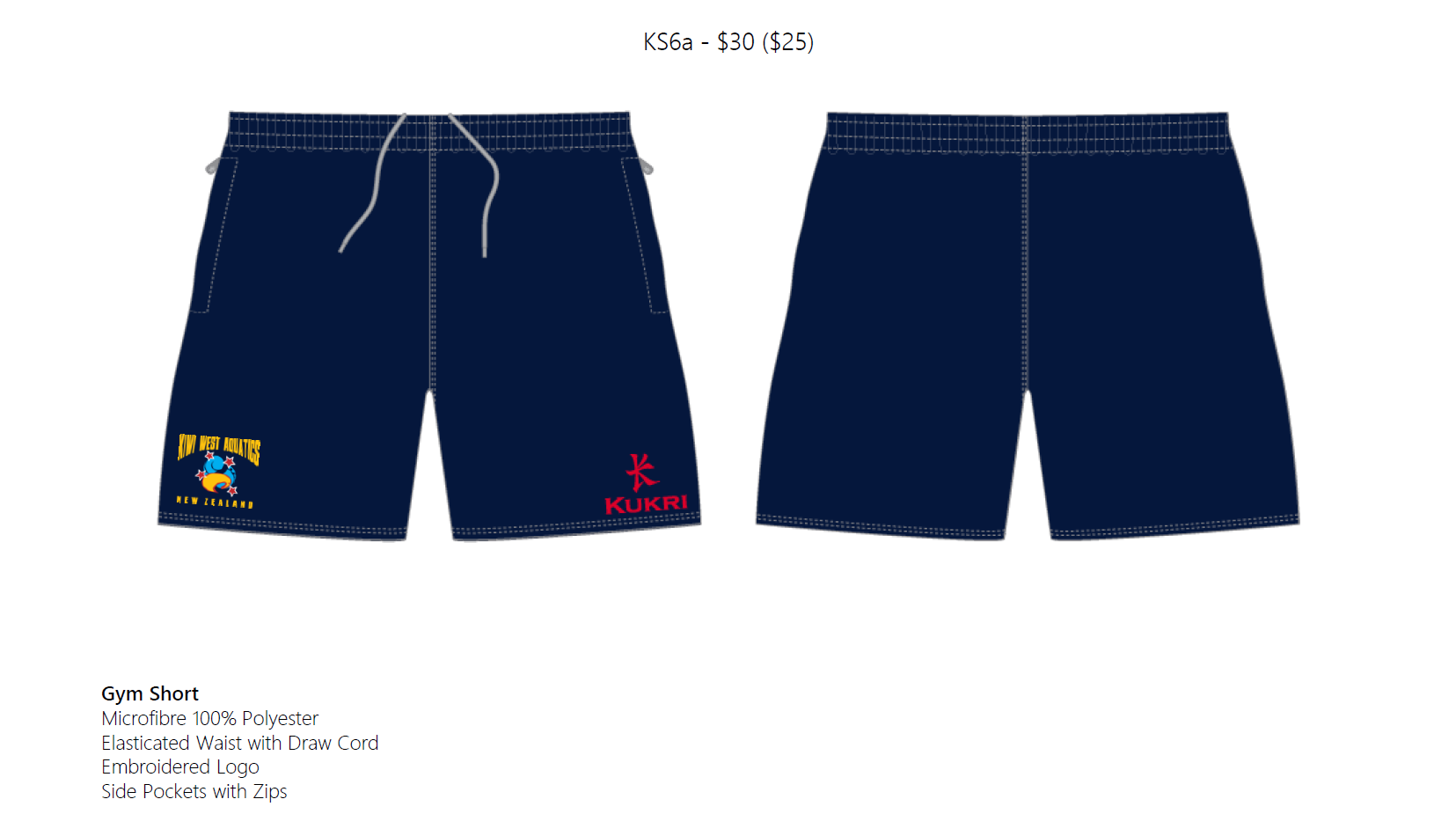 KS7 – Hoodie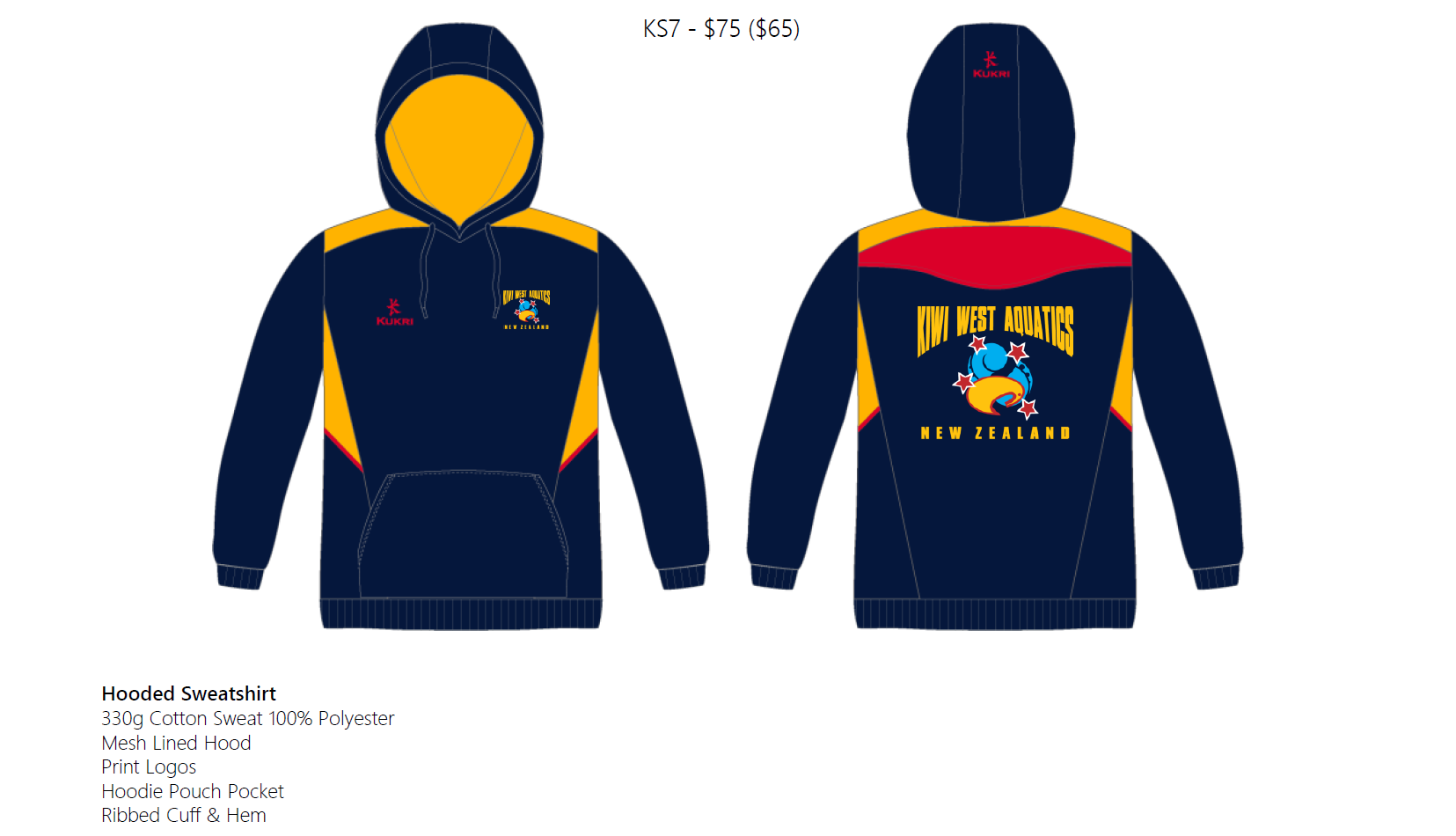 KS8 – Tapered Cotton Track Pants /w Elastic Cuff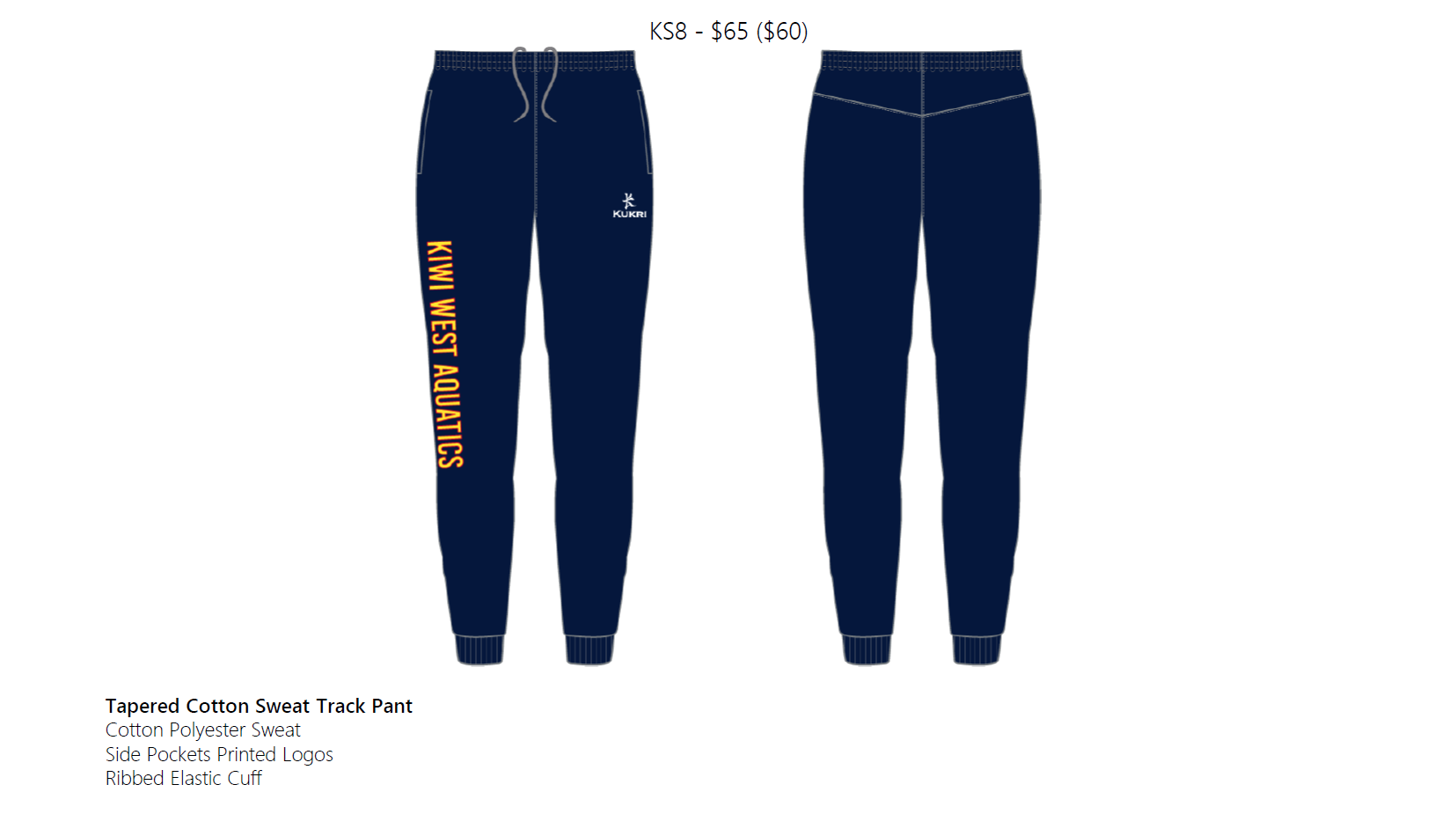 KS9a – Tapered Polyester Track Pants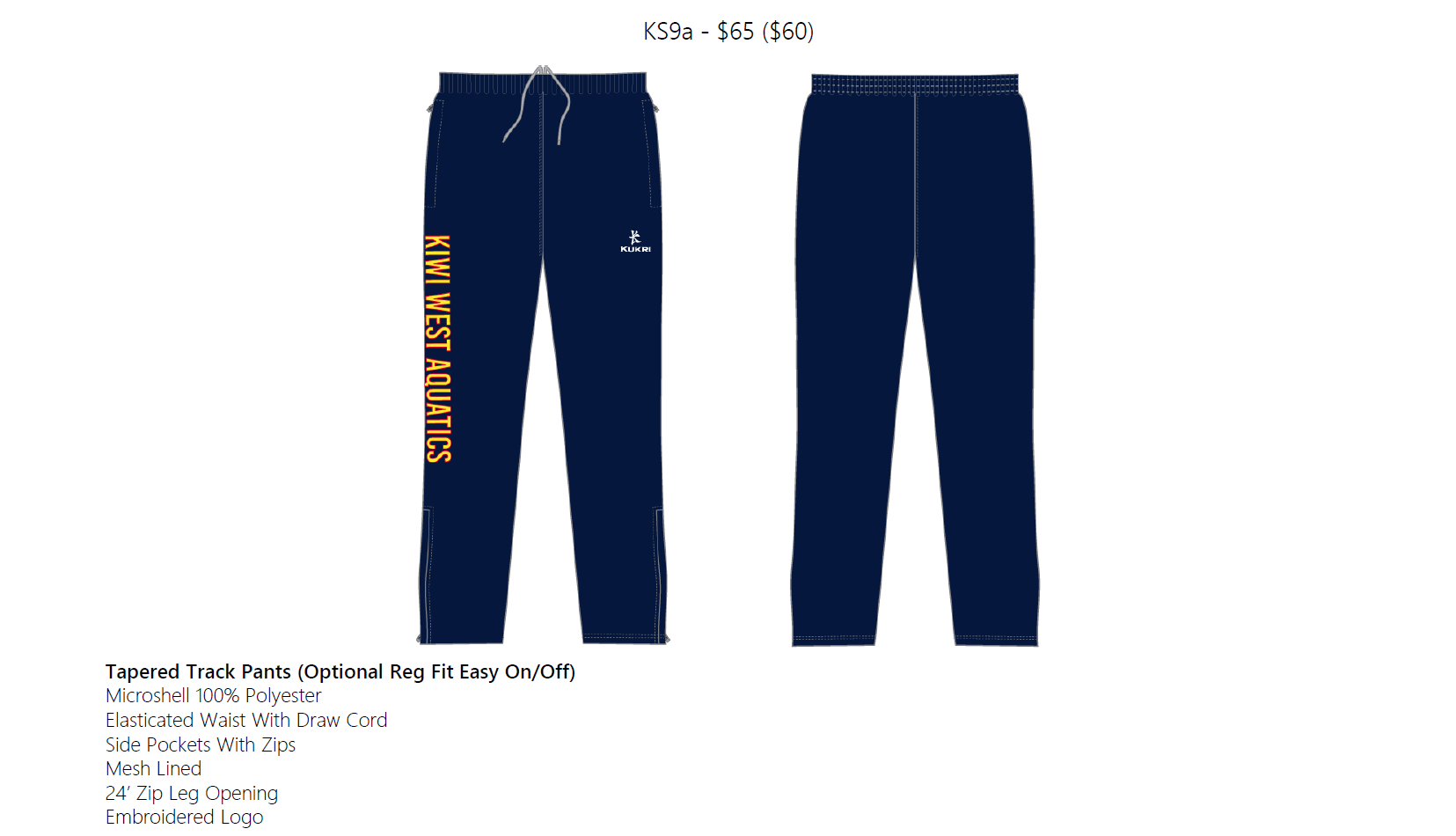 KS10 – Hooded Bench Jacket (Pool Coat)
KS11 – Softshell Jacket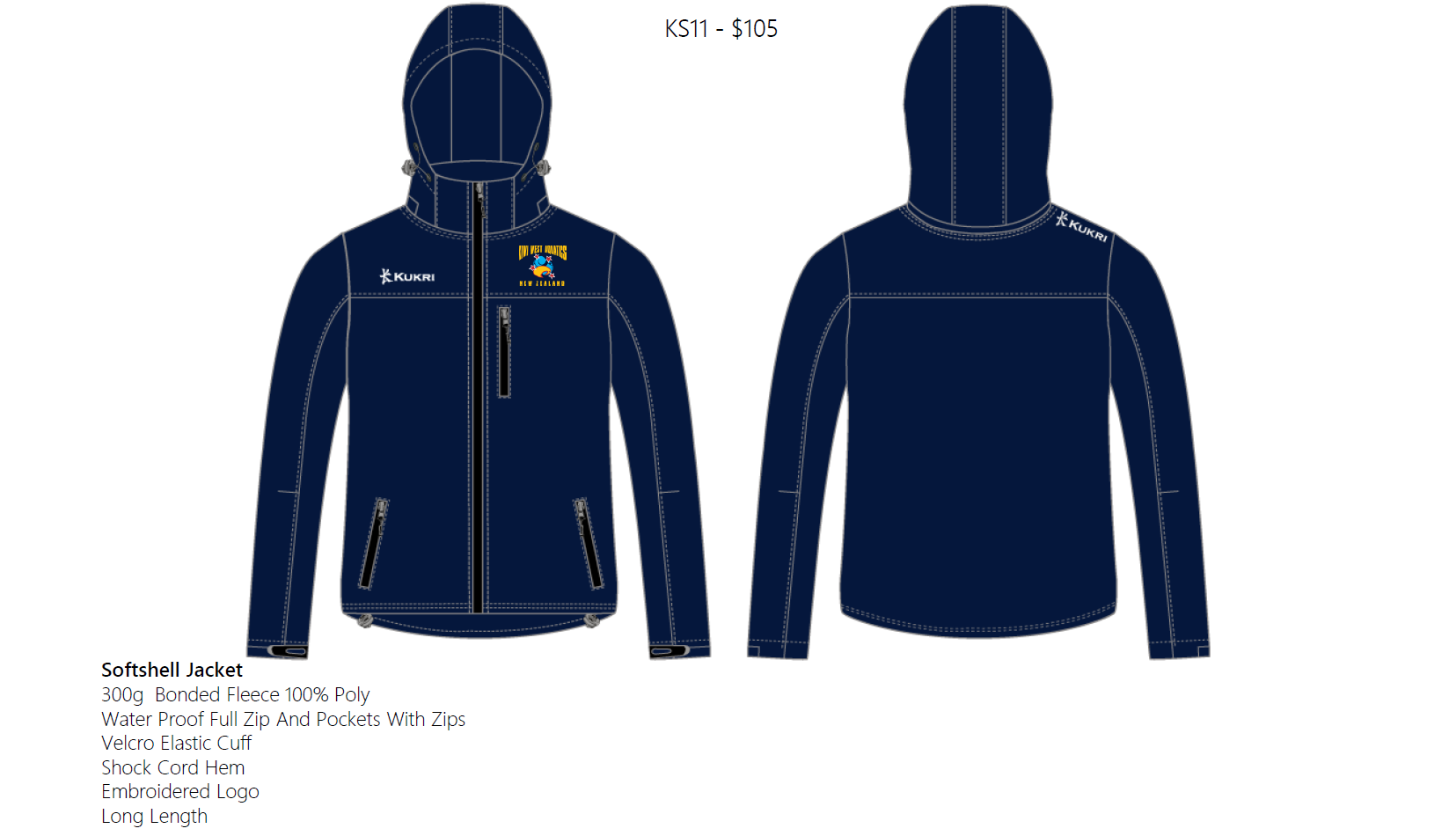 KS12 – Gym Bag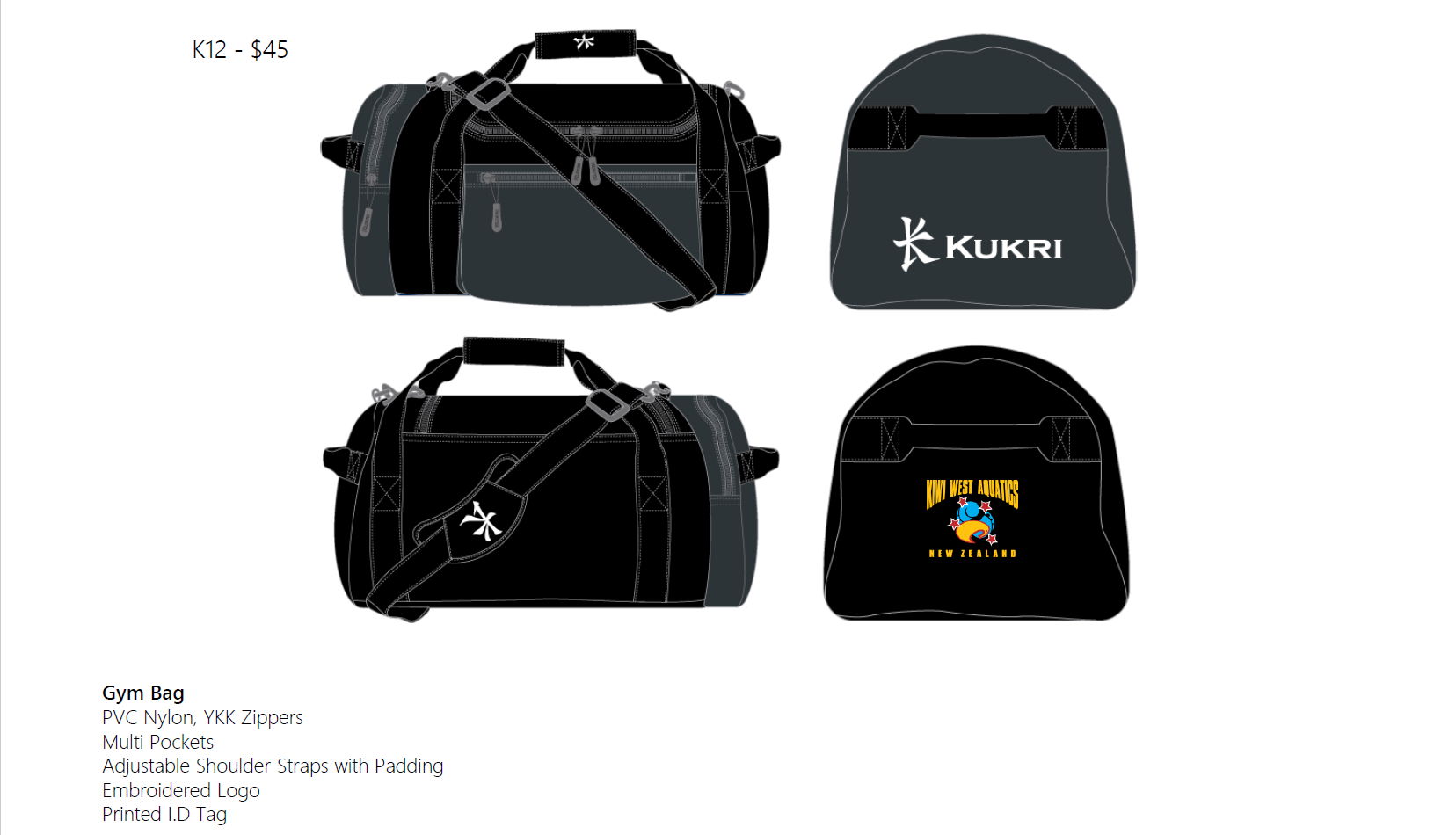 KS13 – Draw Cord Backpack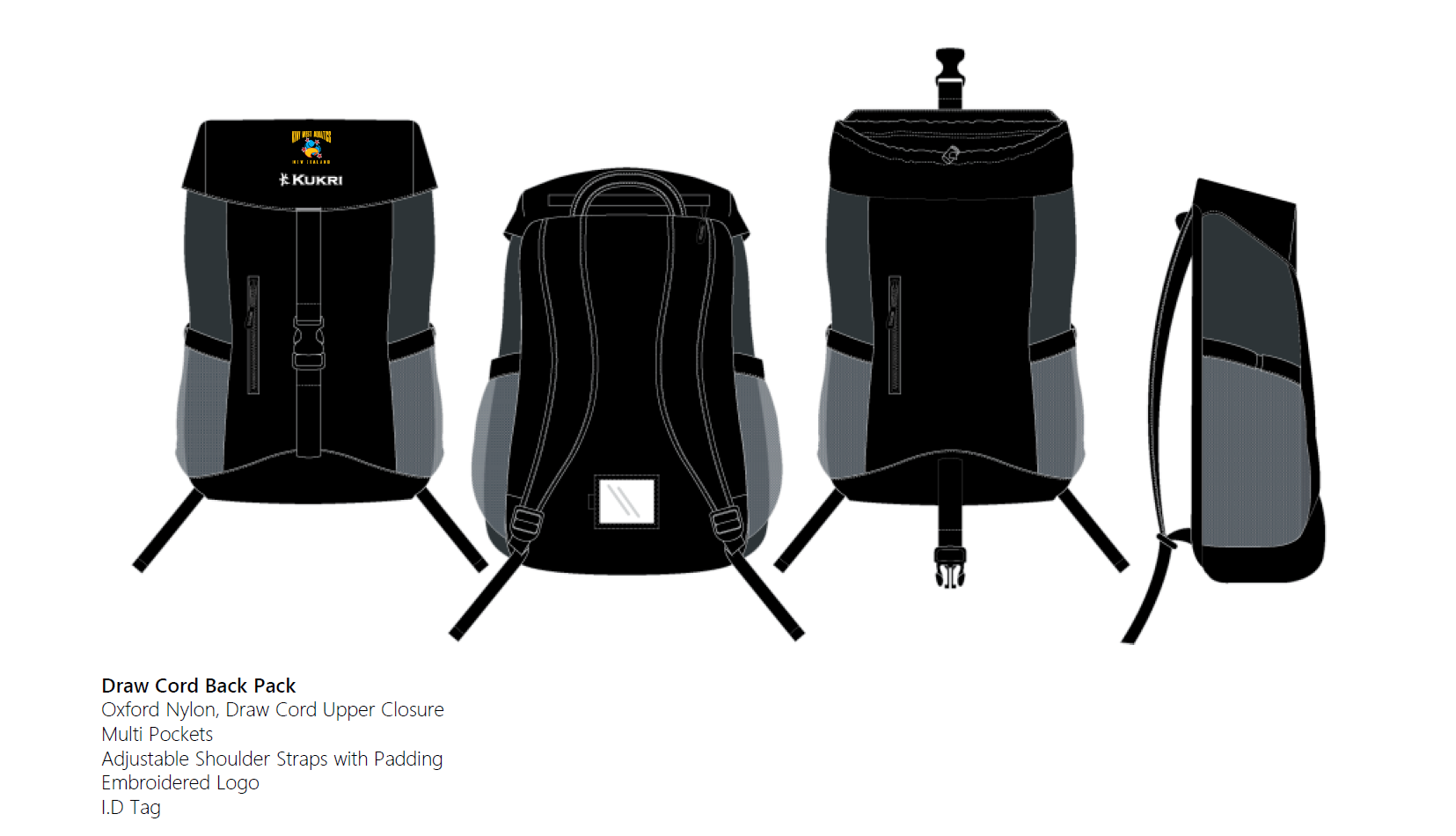 KS14 – Calf Socks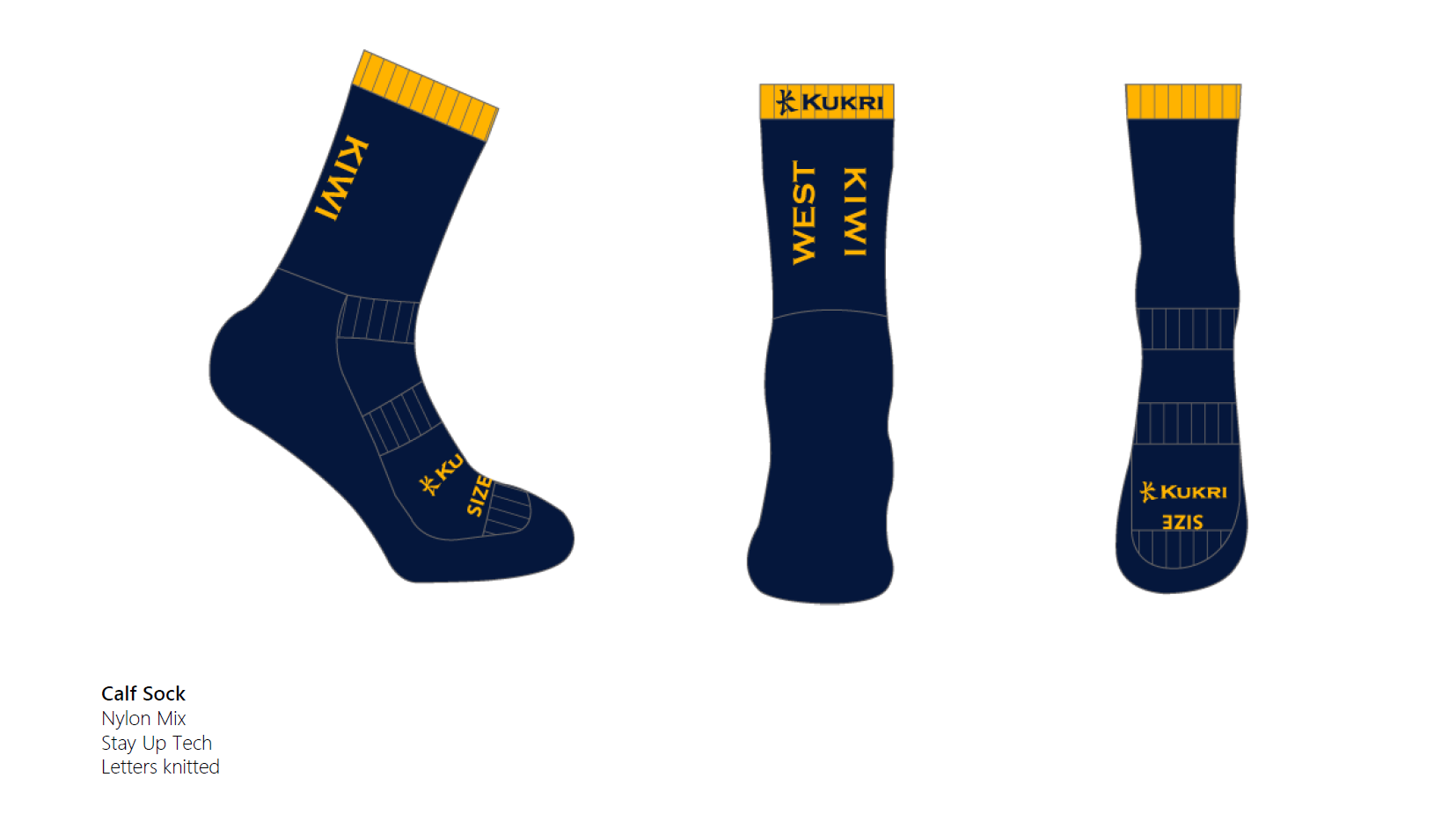 Club Cap
During meets the Team Manager always carries spare caps. If your cap breaks during a meet let your Team Manager know. If they have spares left they will provide you a replacement, and invoice your account later.