Kiwi West Aquatics again retained the Harkess Cup at the 2020 Swimming Manawatu Open Champs. Our club has held this cup (for Premier Manawatu club) continuously for the last 34 years.
The award is based on points won at the Manawatu Regional Championships (Age Groups and Opens) and reflects the hard work of our swimmers, coaches and the support of our club families.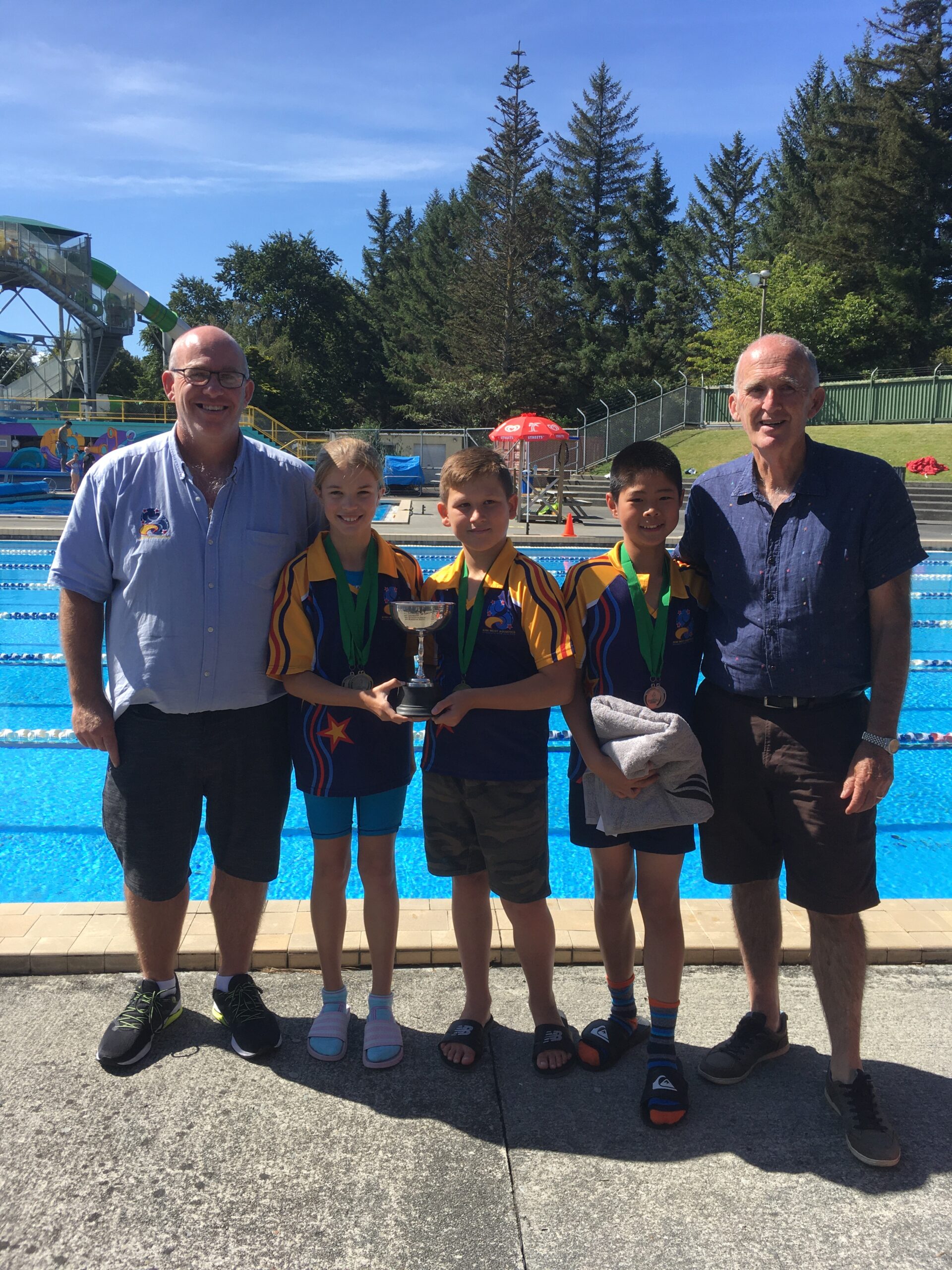 Pictured are Trevor Nicholls and Andrew Nicholls (Coaches) and some of our junior swimmers with their medals, and towels awarded by Swimming Manawatu.