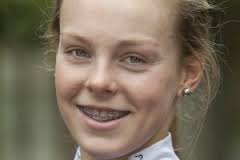 Triathlon New Zealand has named nine athletes for its podium and development high-performance squads for next year.
Triathletes must show a proven record of tracking towards either the 2016 Rio or 2020 Tokyo Olympic Games to be considered for the squads. High-performance director Graeme Maw said the smaller group of athletes allowed for an intense focus on their campaigns, as well as a continuation of the work being done with the next tier of developing athletes. The squads will again be based at the sport's high-performance centre at Cambridge.
Palmerston North pair Lizzie Stannard and Jaimee Leader are in the national talent squad.
Podium squad: Andrea Hewitt (Christchurch), Nicky Samuels (Wanaka), Tony Dodds (Wanaka), Ryan Sissons (Auckland).
Development squad: Simone Ackermann (Whangarei), Sophie Corbidge (Auckland), Elise Salt (Auckland), Nicole van der Kaay (Taupo), Sam Ward (Auckland).
National talent squad: Dan Hoy (Auckland), Tayler Reid (Gisborne), Kyle Smith (Taupo), Fynn Thompson (Queenstown), Trent Thorpe (Auckland), Liam Ward (Auckland), Ari Graham (Christchurch), Jaimee Leader (Palmerston North), Lizzie Stannard (Palmerston North), Ainsley Thorpe (Auckland).