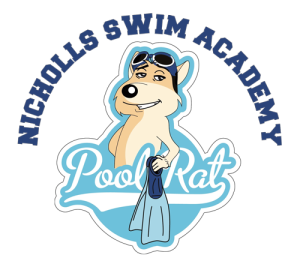 NICHOLLS SWIM ACADEMY
All coaching inquiries should be directed to:
Nicholls Swim Academy
198 College Street, Palmerston North 4412
Phone +646 359 1860
Fax +646 358 1364
web : www.nicswim.co.nz
Nicholls Swim Academy have provided professional full-time coaching and training services for Kiwi West Aquatics since 1985.
Lead by Trevor Nicholls the programme is innovative, progressive and delivered by professionally trained swim coaches and teachers. The Nicholls Swim Academy also run the most successful learn to swim program in the Manawatu with many of their swimmers gaining great success in local, national and international competitive competitions.
Nicholls Swim Academy is a family business owned and operated by Trevor and Margaret Nicholls, along with their daughter Karen as Swim School Director, and son Andrew as Head Coach for Manawatu's Premier Competitive Swim Team – Kiwi West Aquatics.
Their passion for learning the life skill of swimming is evident from the number of years the family has been involved in the sport.
Trevor and Margaret have been involved with swimming since their teenage years as both swimmers and teachers. Trevor led the creation of the Swimming New Zealand's Youth Development Programme and has traveled extensively both nationally and internationally with New Zealand Swim Teams, as well as being National Breaststroke Coach for Swimming New Zealand.
Margaret has been involved with schools and children through out her adult life and received the New Zealand Swim Coaches and Teachers Association award in 2003 for her work developing aquatic education programmes for babies and preschoolers.